Q1: How do I get started?
A1:

Register your account.

Keep your Password and Login for next time.

Go to the shop.

Find your Book or eBook.

Once you decided on a Book "Add to Cart".

"View Cart".

Proceed to "Checkout".

Complete your details.

"Place order".

Download our eReader.

Open your eReader on multiple devices, such as a computer / laptop, and phone / tablet.
Register your account in your eReader (only the first time).

Register your eStore (only the first time).
All your eBooks will be on your device in your eReader.
Q2: How do you get your eBooks? Or are you struggling with the eReader after you have ordered and paid?
A2: Before an eBook can be used, you have to download the eReader.
Download the Reader:
Credo eReader

How to add eStores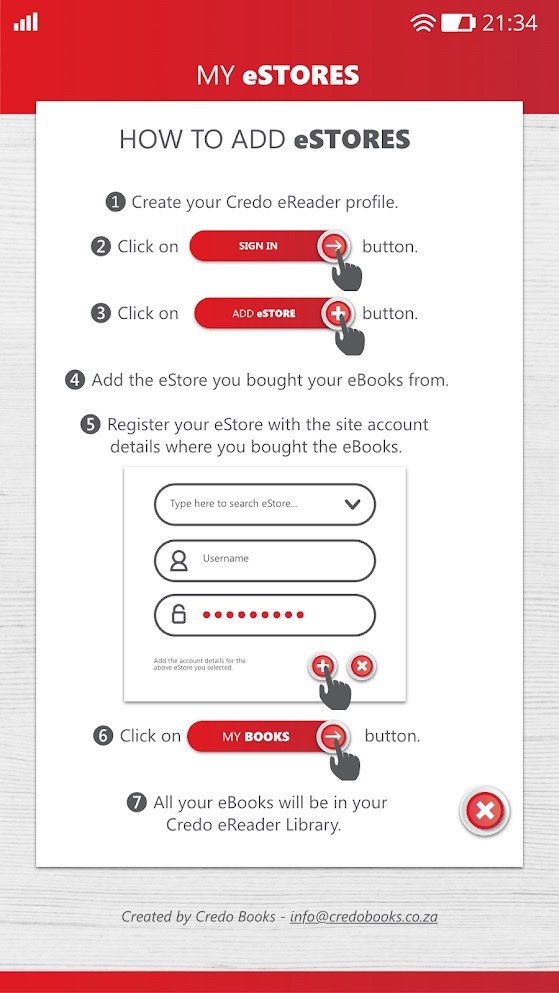 Q3: Doesn't the courier option want to work?
A3: Make sure you complete your address correctly, and that you have indicated the AREA/SUBURB. Click on "Calculate shipping" and choose a courier option.